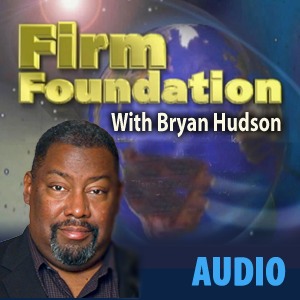 Out of Comfort Zone…Into the Blessing Zone
Dec 15th, 2013 by bryanhudson
Out of the Comfort Zone, Into the Blessing Zone
1 John 3:18 "Dear children, let us not love with words or speech but with actions and in truth."
Colossians 3:23 And whatever you do, do it heartily, as to the Lord and not to men, 24 knowing that from the Lord you will receive the reward of the inheritance; for you serve the Lord Christ.
I want to encourage us today. We are into something that is actually rare among churches today. We are doing something around Christian-time that is very odd.
That rare something is actually ministering to people outside the walls of our church building. That odd thing about Christmas is that we are making Christmas about Jesus.
Remember the term "Comfort Zone?" We used to talk about staying out of Comfort Zones, because it was a place of operating below God's best and outside our highest purpose. The best way I know to get out of a Comfort Zone, and into the middle of God's will, is to pray then go serve and help people through love.
In the Bible, we see Jesus operating outside of Comfort Zones, praying and ministering to people in all kinds of places. As a matter of fact, if Jesus had stayed in His Comfort Zone, we could never have been saved! If someone did not leave their Comfort Zone to talk to me about Christ, I would not be saved and serving God in ministry for 30+ years!
Don't underestimate the impact of popular culture and religious mindsets. Even Jesus dealt with it.
Mark 7:1, Then the Pharisees and some of the scribes came together to Him, having come from Jerusalem. 2 Now when they saw some of His disciples eat bread with defiled, that is, with unwashed hands, they found fault. 3 For the Pharisees and all the Jews do not eat unless they wash their hands in a special way, holding the tradition of the elders. 4 When they come from the marketplace, they do not eat unless they wash. And there are many other things which they have received and hold, like the washing of cups, pitchers, copper vessels, and couches. 5 Then the Pharisees and scribes asked Him, "Why do Your disciples not walk according to the tradition of the elders, but eat bread with unwashed hands?" 6 He answered and said to them, "Well did Isaiah prophesy of you hypocrites, as it is written: 'This people honors Me with their lips, But their heart is far from Me. 7 And in vain they worship Me, Teaching as doctrines the commandments of men.' 8 For laying aside the commandment of God, you hold the tradition of men —the washing of pitchers and cups, and many other such things you do." 9 He said to them, "All too well you reject the commandment of God, that you may keep your tradition.
The Pharisees were the standard bearers of the religious culture of their day. The started out defending the Word of God, but in time began to substitute their traditions for the Word of God.
Today, we've substituted church service for serving God. Listen, this is NOT service. This is a church meeting. This is our time to gather for worship, celebration, community, learning, fellowship, and blessing. What we call the "church service," but this is not where we fully serve God.
However, today in church culture, the church service is where nearly everything happens, especially on Sunday morning. We've trained people to totally focus all their preparation, efforts, training, rehearsals, prayers, and serving on the Sunday church service, because that is the pinnacle of our service to God. The problem is, this is not something we find in the Bible. It is not something we see in the ministry of Jesus Christ, or in Books of Acts, or something taught in the epistles.
We think that every problem can be solved by an anointed sermon and laying of hands...at church.
While in Africa, I spoke with the pastor who operates the orphanage that we visited. This brother runs an excellent ministry for children who have been abandoned by or have lost their parents. We met a brother and sister they had recently taken in, who saw the father kill their mother and then kill himself. I asked about how he organizes if orphanage and gets sponsorship for children. He works with people around the world, including the USA. I asked how many sponsors are African American. He said, "none." There has never been a black person or church to sponsor one of his children.
I thought to myself, "I understand that." In our culture, we don't do outreach. We don't do missions. We don't sponsor orphans. The only we do, by in large, is have church. We too busy trying to add blessing to our blessing.
We can easily think of many examples of how moving out of a Comfort Zone positively impacted our lives, or the lives of others.
2 Corinthians 4:5 (NLT) You see, we don't go around preaching about ourselves. We preach that Jesus Christ is Lord, and we ourselves are your servants for Jesus' sake.
Serving advances God's Kingdom
Share
|
Download(

Loading

)