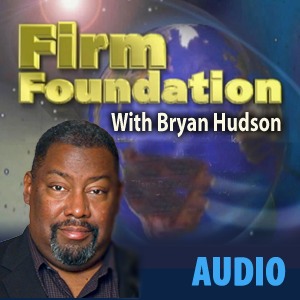 Preparing Your Heart and Life for Increase
Apr 7th, 2013 by bryanhudson
Jesus spoke a parable describing the conditions of the people's hearts in relation to God's word, or the seed. How you handle the seed of God's is the most important thing that you handle.
Matthew 13:1 On the same day Jesus went out of the house and sat by the sea. 2 And great multitudes were gathered together to Him, so that He got into a boat and sat; and the whole multitude stood on the shore. 3 Then He spoke many things to them in parables, saying: "Behold, a sower went out to sow. 4 And as he sowed, some seed fell by the wayside; and the birds came and devoured them. 5 Some fell on stony places, where they did not have much earth; and they immediately sprang up because they had no depth of earth. 6 But when the sun was up they were scorched, and because they had no root they withered away. 7 And some fell among thorns, and the thorns sprang up and choked them. 8 But others fell on good ground and yielded a crop: some a hundredfold, some sixty, some thirty. 9 He who has ears to hear, let him hear!"
Look at what Jesus said in regard to The Purpose of Parables:
10 And the disciples came and said to Him, "Why do You speak to them in parables?" 11 He answered and said to them, "Because it has been given to you to know the mysteries of the kingdom of heaven, but to them it has not been given. 12 For whoever has, to him more will be given, and he will have abundance; but whoever does not have, even what he has will be taken away from him. 13 Therefore I speak to them in parables, because seeing they do not see, and hearing they do not hear, nor do they understand.
Notice the characteristics of "them;" 14 And in them the prophecy of Isaiah is fulfilled, which says: 'Hearing you will hear and shall not understand,
And seeing you will see and not perceive; 15  For the hearts of this people have grown dull.
Their ears are hard of hearing,
And their eyes they have closed,
Lest they should see with their eyes and hear with their ears,
Lest they should understand with their hearts and turn,
So that I should[a] heal them.'[b]
Characteristics of "you" 16 But blessed are your eyes for they see, and your ears for they hear; 17 for assuredly, I say to you that many prophets and righteous men desired to see what you see, and did not see it, and to hear what you hear, and did not hear it.
Hearing and receiving is a matter of both conditions of the heart and God's timing (Kairos).
He describe four conditions of soil, or of the heart: Three bad and one good.
1) Wayside is an unreceptive place: In Palestine the fields were in long narrow strips; and the ground between the strips was always a right of way. It was used as a common path; and therefore it was beaten as hard as a pavement by the feet of countless passers-by 2) Stony was shallow. It is a then layer of soil over limestone rock 3) Thorny was full of weeds and distractions. Luke 8:14 Now the ones that fell among thorns are those who, when they have heard, go out and are choked with cares, riches, and pleasures of life, and bring no fruit to maturity. The thorny ground was deceptive. When the sower was sowing, the ground would look clean enough. It is easy to make a garden look clean by simply turning it over; but in the ground still lay the fibrous roots of the couch grass and the bishop weed and all the perennial pests [like crab grass], ready to spring to life again. Every gardener knows that the weeds grow with a speed and a strength that few good seeds can equal. The result was that the good seed and the dormant weeds grew together; but the weeds were so strong that they choked the life out of the seed. 4) Good ground was tilled and ready to receive seed. Which condition describes your heart?
Operating in your authority requires a heart prepared like a good garden or farm field. There's a lot that God wants to do through us and with us.
Share
|
Download(

Loading

)