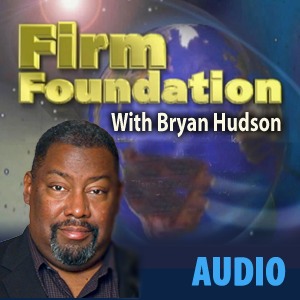 The Blessing of Hearing After Listening
Apr 10th, 2016 by bryanhudson
Mark 4:23, "If anyone has ears to hear, let him hear." 24]  And He said to them, "Take heed what you hear. With the same measure you use, it will be measured to you; and to you who hear, more will be given. 25 For whoever has, to him more will be given; but whoever does not have, even what he has will be taken away from him." 
Hearing is a function of our will to understanding what is being said. We listen with our ears, but we hear with our minds and hearts.
Many scriptures show the importance of hearing. Faith itself comes by hearing; "Faith comes by hearing and hearing by the Word of God." (Rom. 10:17) Hearing is much more important than most people imagine. Hearing is obviously a necessary component in communication. Insofar as our walk with God is concerned, hearing is all important:
How you hear will determine the quality of your life
How you hear will determine your level of authority and responsibility in life
How you hear will determine the measure of God's anointing on your life.
A)  Hearing determines aptitude (ability) "If anyone has ears to hear, let him hear…"
B) Hearing determines attitude (state of mind), "Take heed what [or how] you hear..."
C) Hearing determines altitude (height) "With the same measure you use, it will be measured to you…"
Four Types of Listening:
1. Passive Listening •  Passive means, "not active, but acted upon." Passive people are generally sluggish and disengaged. Passive listeners only "purk up" when something is said that relates to what they want. In the face of responsibility, a passive listener may pretend to be deaf.
Passive listening produces frustration in any communication or relationship because it creates uncertainly, slow progress, and shortcuts excellence.
2. Convenient Listening • Convenient is defined as, "Situated within easy reach." The convenient listener only applies his heart to hear when the information or task is within easy reach. As believers, we have a dilemma: We live in a world that promotes convenience above everything; but we also live in a Kingdom of which Jesus said, "the violent [or aggressive] take it by force" (Matt 11:12). 
3. Critical Listening • The word "critical" is defined as, "exhibiting the spirit of one who looks for and points out faults and defects." Communication often fails because of critical listening that is more concerned about finding faults than in understanding the content and meaning of the message. Critical listeners are not motivated to learn and grow. "For with what judgment you judge, you will be judged; and with the same measure you use, it will be measured back to you. 3] And why do you look at the speck in your brother's eye, but do not consider the plank in your own eye? (Matthew 7:2-3)
4. Active Listening • This should become our goal: Active listeners "hear" the communication accurately the first time. "Active" is defined: "Not waiting to be acted upon. Prepared to apply what is heard and act on it—regardless of circumstances.
James 1:25, But he who looks into the perfect law of liberty and continues in it, and is not a forgetful hearer but a doer of the work, this one will be blessed in what he does.
Share
|
Download(

Loading

)