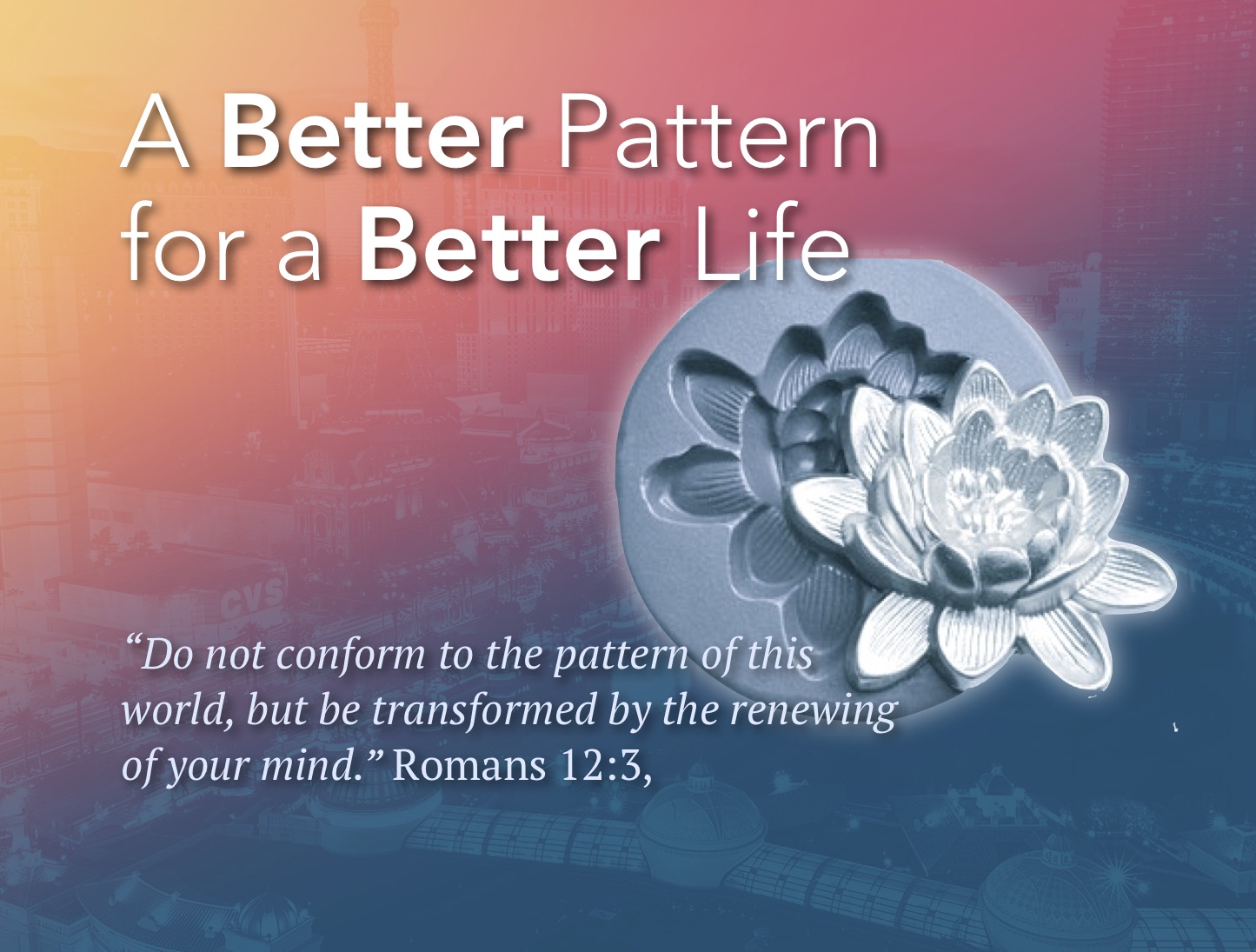 A Better Pattern for a Better Life
Nov 7th, 2017 by bryanhudson
Romans 12:1, Therefore, I urge you, brothers and sisters, in view of God's mercy, to offer your bodies as a living sacrifice, holy and pleasing to God—this is your true and proper worship [reasonable service]. 2 Do not conform to the pattern of this world, but be transformed by the renewing of your mind. Then you will be able to test and approve what God's will is—his good, pleasing and perfect will.
The "secret" to transformation is 1) the grace of God, and 2) renewing your mindset which breaks old "patterns."
Barclay translation of Rom. 12:1-2 
Brothers, I call upon you, by the mercies of God, to present your bodies to him, a living, consecrated sacrifice, well-pleasing to God--for that is the only kind of worship which is truly spiritual. And do not shape your lives to meet the fleeting fashions of this world; but be transformed from it, by the renewal of your mind, until the very essence of your being is altered, so that, in your own life, you may prove that the will of God is good and well pleasing and perfect.
Share
|
Download