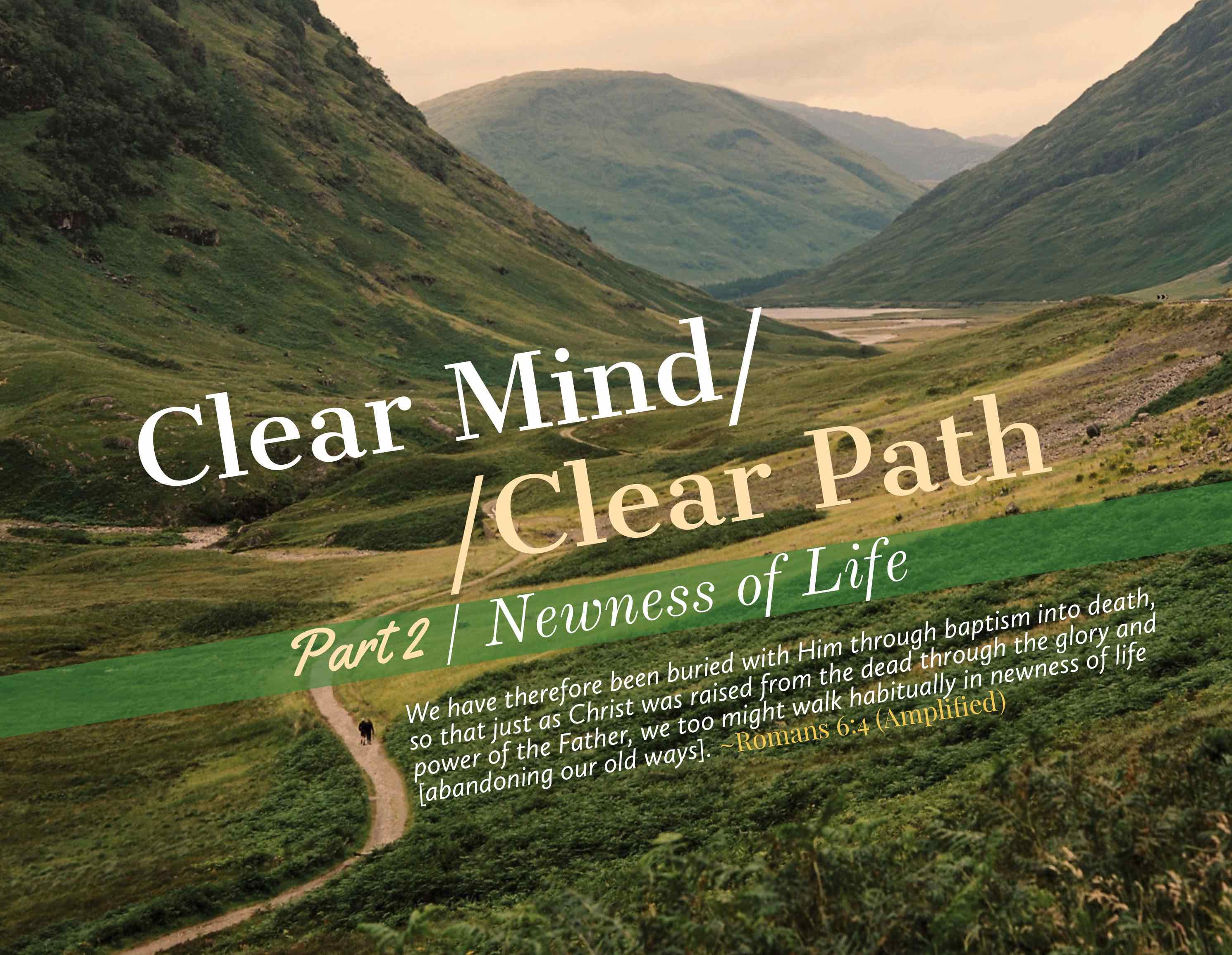 Clear Mind. Clear Path. Pt. 2 Newness of Life
Sep 2nd, 2018 by bryanhudson
Romans 6:4 Therefore we were buried with Him through baptism into death, that just as Christ was raised from the dead by the glory of the Father, even so we also should walk in newness of life. 5 For if we have been united together in the likeness of His death, certainly we also shall be in the likeness of His resurrection, 6 knowing this, that our old man was crucified with Him, that the body of sin might be done away with, that we should no longer be slaves of sin.
Romans 12:1 I beseech you therefore, brethren, by the mercies of God, that you present your bodies a living sacrifice, holy, acceptable to God, which is your reasonable service. 2 And do not be conformed to this world, but be transformed by the renewing of your mind, that you may prove what is that good and acceptable and perfect will of God.
The new birth brings new life and a new spirit to our inner man. However, the word "transformation" literally means "a metamorphosis."  We best understand metamorphosis in what occurs when a caterpillar becomes a butterfly. The caterpillar is the same insect as the butterfly, but it undergoes a complete transformation in form.
Let's look at Romans 12 again, this time from the New Living Translation:
Don't copy the behavior and customs of this world, but let God transform you into a new person by changing the way you think" (Romans 12:1-2, NLT).
Ephesians 2:10 (NLT) "For we are God's masterpiece. He has created us anew in Christ Jesus, so we can do the good things he planned for us long ago."
Renewing the mind is about changing ones lifestyle (Conversation). The "old man" cannot be changed, he has to be put off. We have to "put on" the new until the change becomes comfortable and "normal.' Be renewed in the spirit of your mind
Share
|
Download(

Loading

)