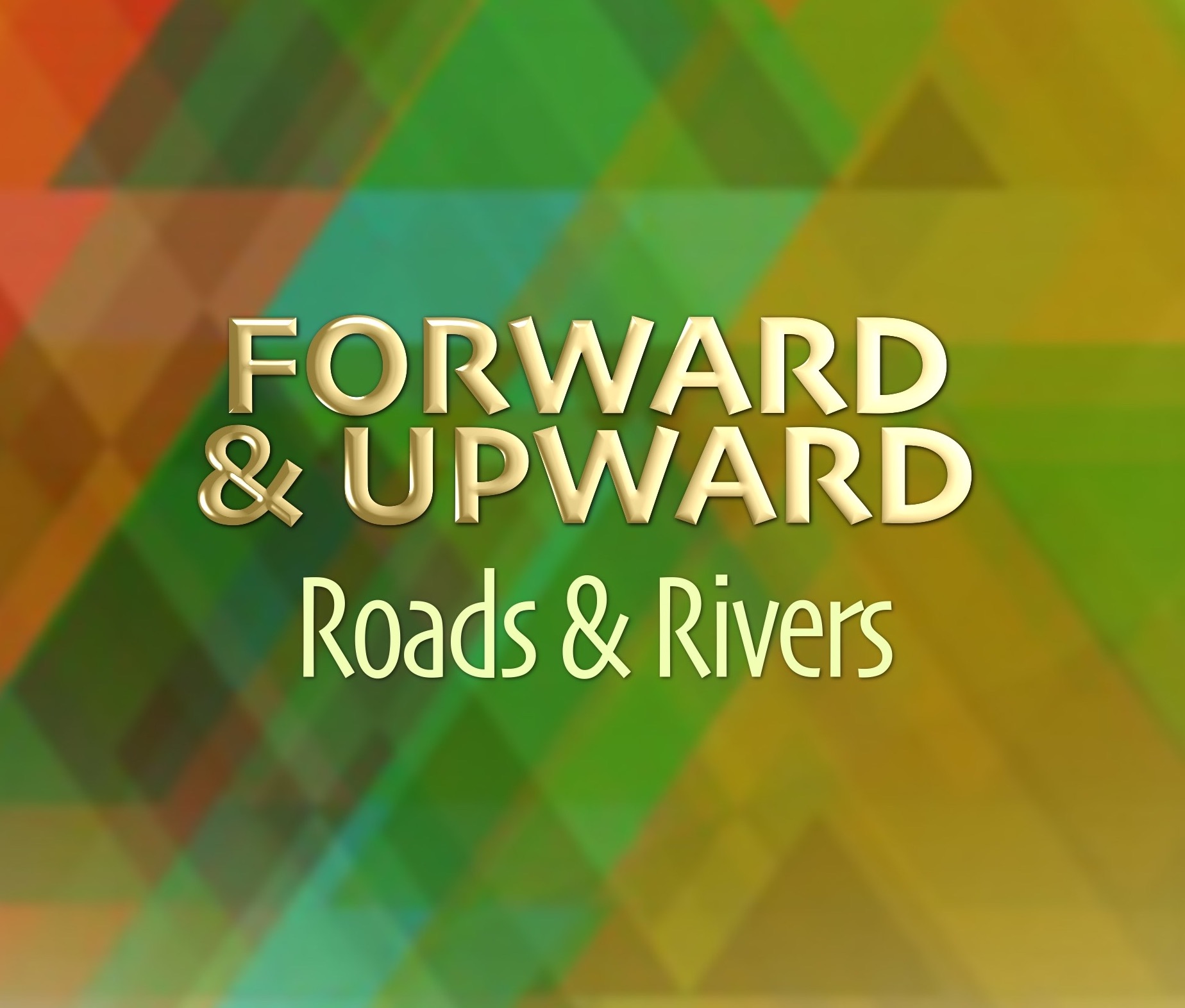 Forward & Upward. Pt. 2, Roads & Rivers
Jan 6th, 2019 by bryanhudson
"Do not remember the former things, Nor consider the things of old. Behold, I will do a new thing, Now it shall spring forth; Shall you not know it? I will even make a road in the wilderness And rivers in the desert. ~ Isaiah 43:18-19 NKJV
Isaiah 43:18 (GNT) But the Lord says, "Do not cling to events of the past or dwell on what happened long ago.
2 Corinthians 5:17, "Therefore, if anyone is in Christ, he is a new creation; old things have passed away; behold, all things have become new."
God does the amazing and the impossible! "Roads & Rivers" will be created for you in 2019.
"We are laborers together with God." 1 Corinthians 3:9
Seeing new things requires shifting focus from former things

 

(Understand why this important)

Moving forward and upward requires both natural and supernatural intervention.

Roads speaks of the natural—things you need to do. Rivers speak of supernatural — things only God can do. 0

One we control. The other we do not control.

One is what you do. The other is what God does.
1. PEACE "Do not remember the former things, Nor consider the things of old." Let the past stay in the past. Do not live in the past or look back as if you had no bright future.
2. PURPOSE "Behold, I will do a new thing, Now it shall spring forth; Shall you not know it?" No matter how much you have done or how old you are, God is still doing new things. It will "spring forth" meaning that the "new thing" will come quickly. You need to "know it" in faith, not just wish for it.
Why it is essential to look forward and press forward:
Things that "spring up" can only do so in the future. The seed you have planted can only emerge in the future. If you look back you will miss it.
3. PROVISION "I will even make a road in the wilderness And rivers in the desert." God can do the impossible for you. He will pave a road through your wilderness.  He will provide a river through your desert....provision in a dry place.
Share
|
Download