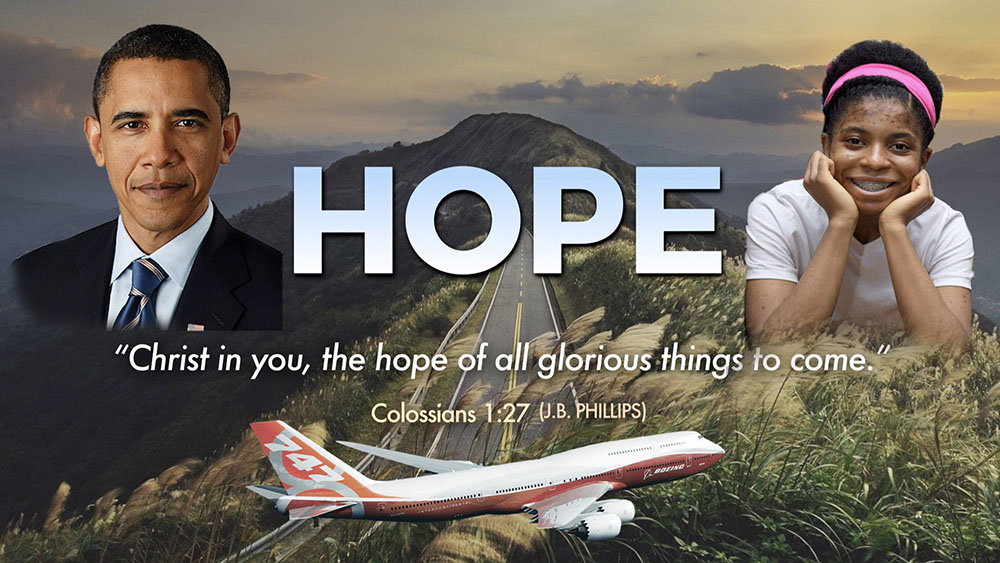 Hope – What Is It? How Does It Come?
Jul 19th, 2021 by bryanhudson
DOWNLOAD KEYNOTE SLIDES AND NOTES
Colossians 1:26 (NKJV)
The mystery which has been hidden from ages and from generations, but now has been revealed to His saints. 27 To them God willed to make known what are the riches of the glory of this mystery among the Gentiles: which is Christ in you, the hope of glory. 28 Him we preach, warning every man and teaching every man in all wisdom, that we may present every man perfect in Christ Jesus.…
Colossians 1:26-27 (PHILLIPS)
They are those to whom God has planned to give a vision of the full wonder and splendour of his secret plan for the sons of men. And the secret is simply this: Christ in you! Yes, Christ in you bringing with him the hope of all glorious things to come.
WHAT IS HOPE?
1. A picture of something good that can happen 
2. Confident expectation 
3. Anticipation of good
4. Belief that something is obtainable
WHERE DOES HOPE COME FROM?
1. From God - Imago Dei (Image of God) 
Psalm 119:49, "Remember the word to Your servant, upon which You have caused me to hope"
2. From Your Parents
3. From Significant Others in Your Life
Share
|
Download