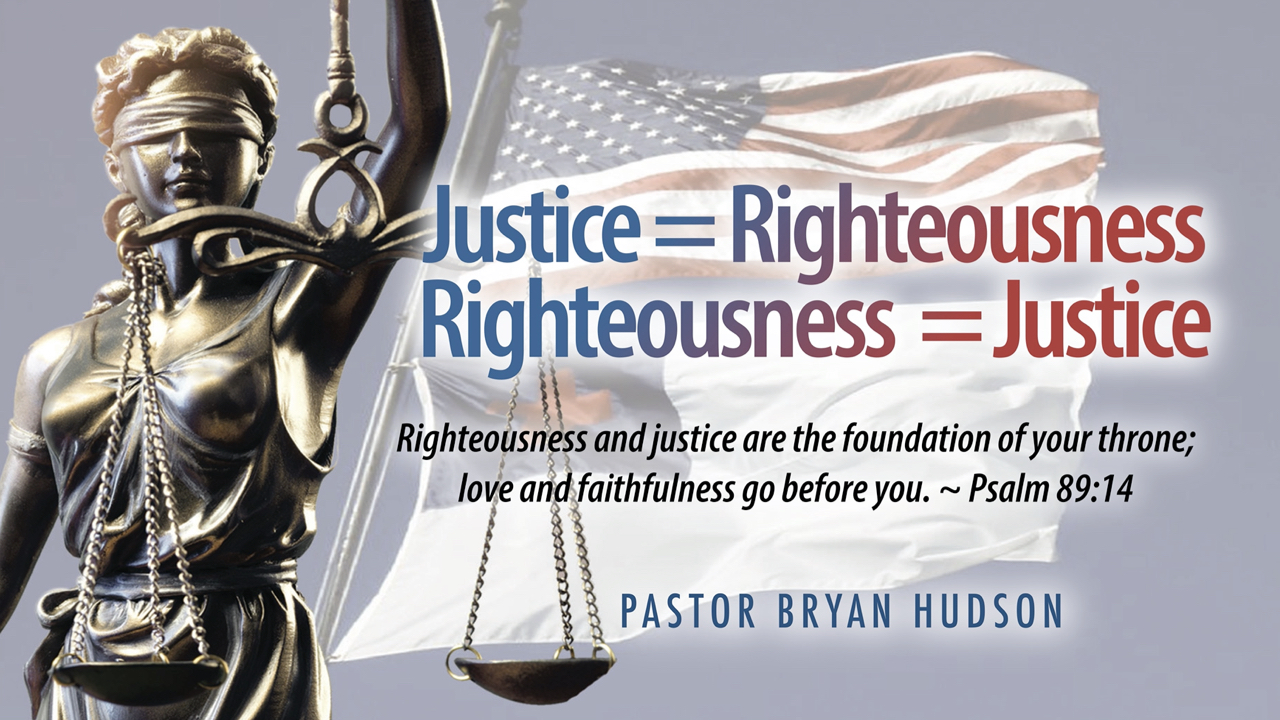 Justice=Righteousness & Righteousness = Justice
Oct 4th, 2020 by bryanhudson
He has shown you, O man, what is good; And what does the Lord require of you but to do justly, to love mercy, and to walk humbly with your God? (Micah 6:8)
Learn to do good; Seek justice, Rebuke the oppressor; Defend the fatherless, Plead for the widow. (Isaiah 1:17) 
The contexts of the words justice and judgment suggest the following:
1. One cannot preach righteousness without doing justice.
2. Justice must be done in the spirit of righteousness.
3. Authenticity is essential for one's lifestyle. Live according to Christ and the word of God.
4. One must take action in helping those who are disadvantaged. 
5. Resist oppressors by holding persons accountable who would take advantage of others.
6. Stand up for those who cannot stand up for themselves. 
Justice = Righteousness 
Righteousness = Justice
In the Bible the words are sometimes used interchangeably. Psalms 89:14 
KJV: Justice and judgment are the habitation of thy throne: mercy and truth shall go before thy face.
NIV: Righteousness and justice are the foundation of your throne; love and faithfulness go before you
There are three types of justice
1. Biblical Justice
2. Social Justice
3. Civil Justice
Share
|
Download