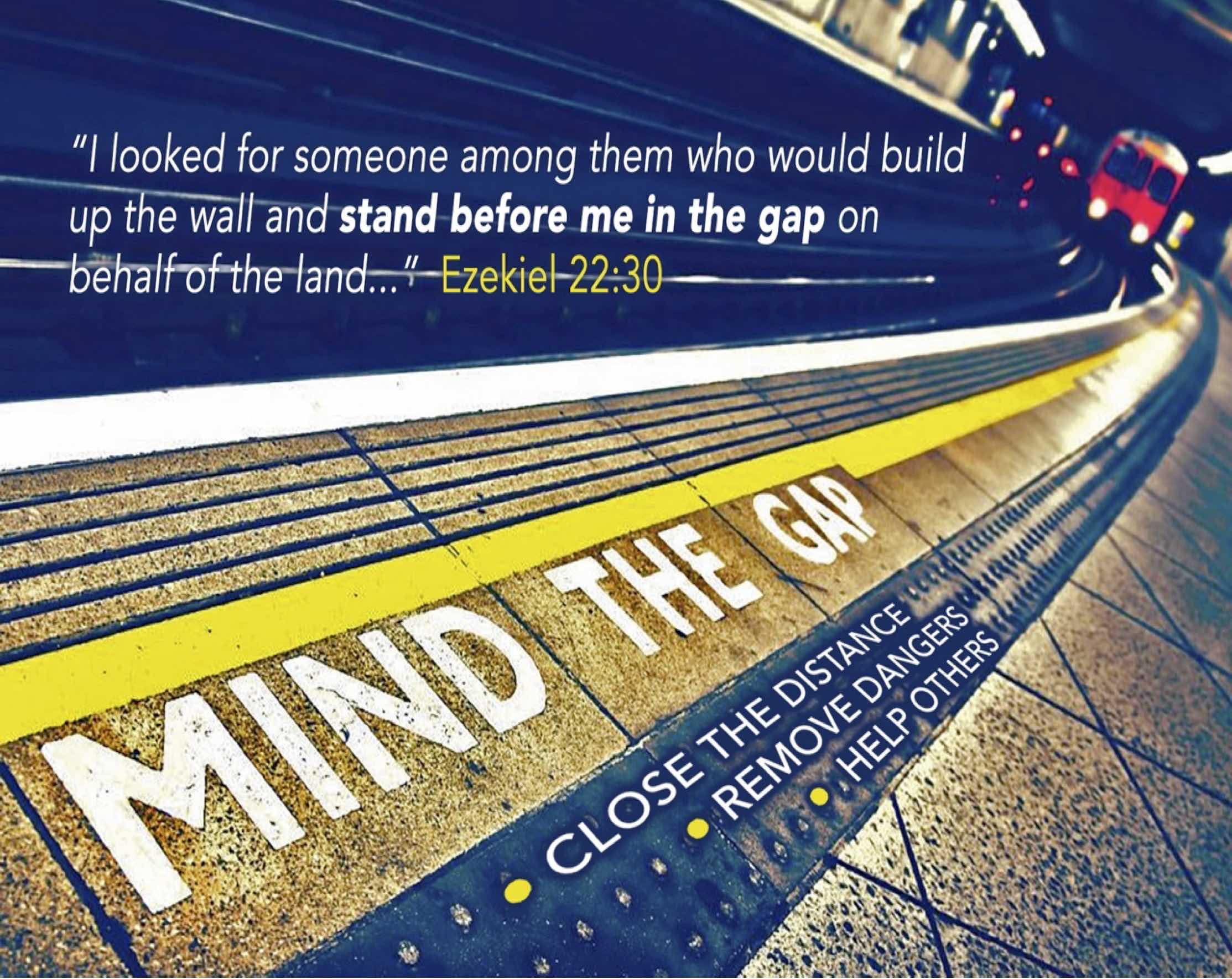 Mind the Gap: Close the Distance, Remove Danger, Help People
Jul 1st, 2018 by bryanhudson
2 Peter 1:3, As His divine power has given to us all things that pertain to life and godliness, through the knowledge of Him who called us by glory and virtue,by which have been given to us exceedingly great and precious promises, that through these you may be partakers of the divine nature, having escaped the [a]corruption that is in the world through lust 5 But also for this very reason, giving all diligence, add to your faith virtue, to virtue knowledge, 6 to knowledge self-control, to self-control perseverance, to perseverance godliness,
Ezekiel 22:29 The people of the land practice extortion and commit robbery; they oppress the poor and needy and mistreat the foreigner, denying them justice. 30 "I looked for someone among them who would build up the wall and stand before me in the gap on behalf of the land so I would not have to destroy it, but I found no one.
Nehemiah 4:6-8 New International Version (NIV) 6 So we rebuilt the wall till all of it reached half its height, for the people worked with all their heart. 7 But when Sanballat, Tobiah, the Arabs, the Ammonites and the people of Ashdod heard that the repairs to Jerusalem's walls had gone ahead and that the gaps were being closed, they were very angry. 8 They all plotted together to come and fight against Jerusalem and stir up trouble against it.
Think about gaps in three ways: 1) Closing the distance, 2) Removing dangers, 3) Helping others and receiving help.
In life there are a lot of things that do not need dramatic change. Much in life is already better than we think it is. The old saying is that "perception is reality" is mostly inaccurate because our limited perception is not capable love and bracing the entire reality of any situation. For example, a sad looking expression on someone's face does not necessary mean that a person is sad, we only have a perception of sadness.
"Greater is he who is in you than he who is in the world." 1 John 4:4
Share
|
Download(

Loading

)