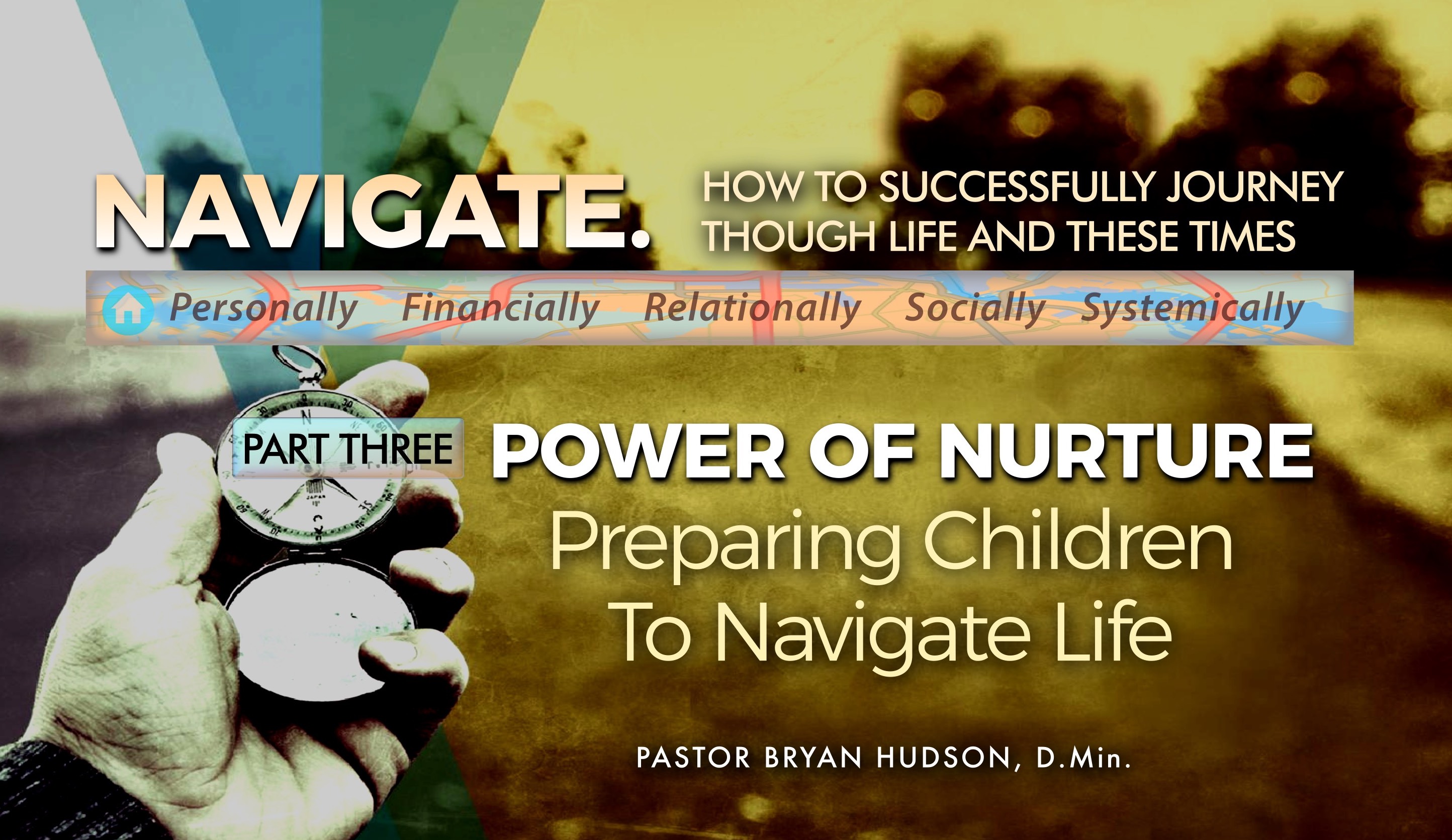 NAVIGATE: Part 3 – Power of Nurture: Preparing Children to Navigate Life
Aug 22nd, 2021 by bryanhudson
How we help children function or navigate early in life, charts the path for their future. How they learn to see themselves and interact with others, leads to the best outcomes.
Children Need NURTURE.Defined: Care for and encourage the growth or development of.
Parenting is relational, not transactional
Proverbs 1:7
 The fear of the Lord is the beginning of knowledge, But fools despise wisdom and instruction. 8 My son, hear the instruction of your father, And do not forsake the law of your mother; 9  For they will be a graceful ornament on your head, And chains about your neck.
Matthew 18:6 
If anyone causes one of these little ones--those who believe in me--to stumble, it would be better for them to have a large millstone hung around their neck and to be drowned in the depths of the sea. 
2 Timothy 1:5
For I am mindful of the sincere faith within you, which first dwelt in your grandmother Lois, and your mother Eunice, and I am sure that it is in you as well.
Share
|
Download