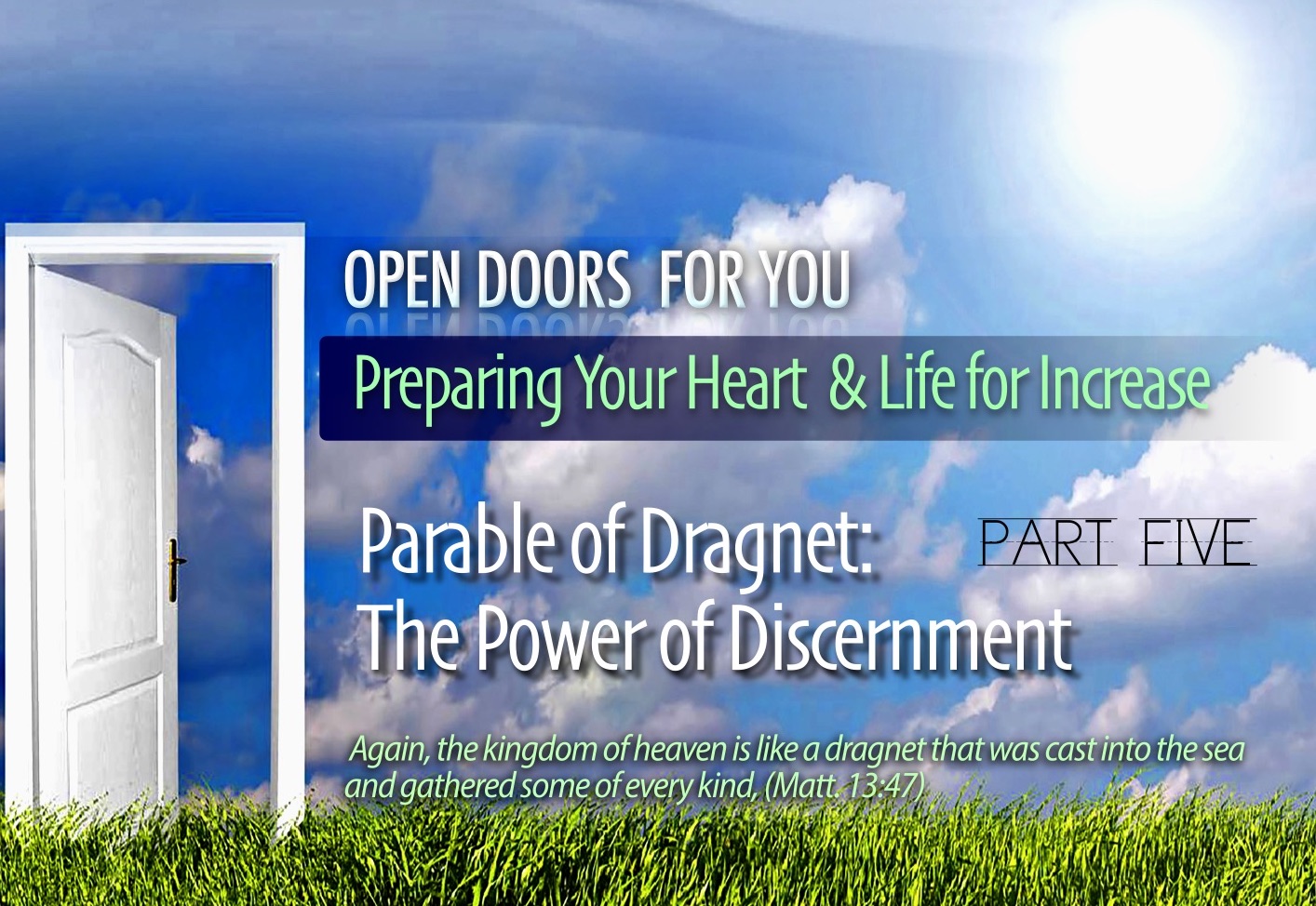 Preparing Your Heart & Life for Increase, Part 5 | Parable of Dragnet: Power of Discernment
Feb 12th, 2018 by bryanhudson
Matt. 13:47 "Again, the kingdom of heaven is like a dragnet that was cast into the sea and gathered some of every kind, 48 which, when it was full, they drew to shore; and they sat down and gathered the good into vessels, but threw the bad away. 49 So it will be at the end of the age. The angels will come forth, separate the wicked from among the just, 50 and cast them into the furnace of fire. There will be wailing and gnashing of teeth
We are fishers of men, but sometimes we get bad fish. 
His own ministry illustrated this point: many who followed him for a time did not truly believe in him  (John 2:23-24), and one of his own disciples was in fact an agent of Satan who betrayed him (John 13:2, 27). 
The kingdom of God is exclusive
Luke 17:20 Now when He was asked by the Pharisees when the kingdom of God would come, He answered them and said, "The kingdom of God does not come with observation; 21 nor will they say, 'See here!' or 'See there!' For indeed, the kingdom of God is within you." 22 Then He said to the disciples, "The days will come when you will desire to see one of the days of the Son of Man, and you will not see it.
The kingdom of heaven is inclusive
Matt. 13:47 "Again, the kingdom of heaven is like a dragnet that was cast into the sea and gathered some of every kind
Share
|
Download