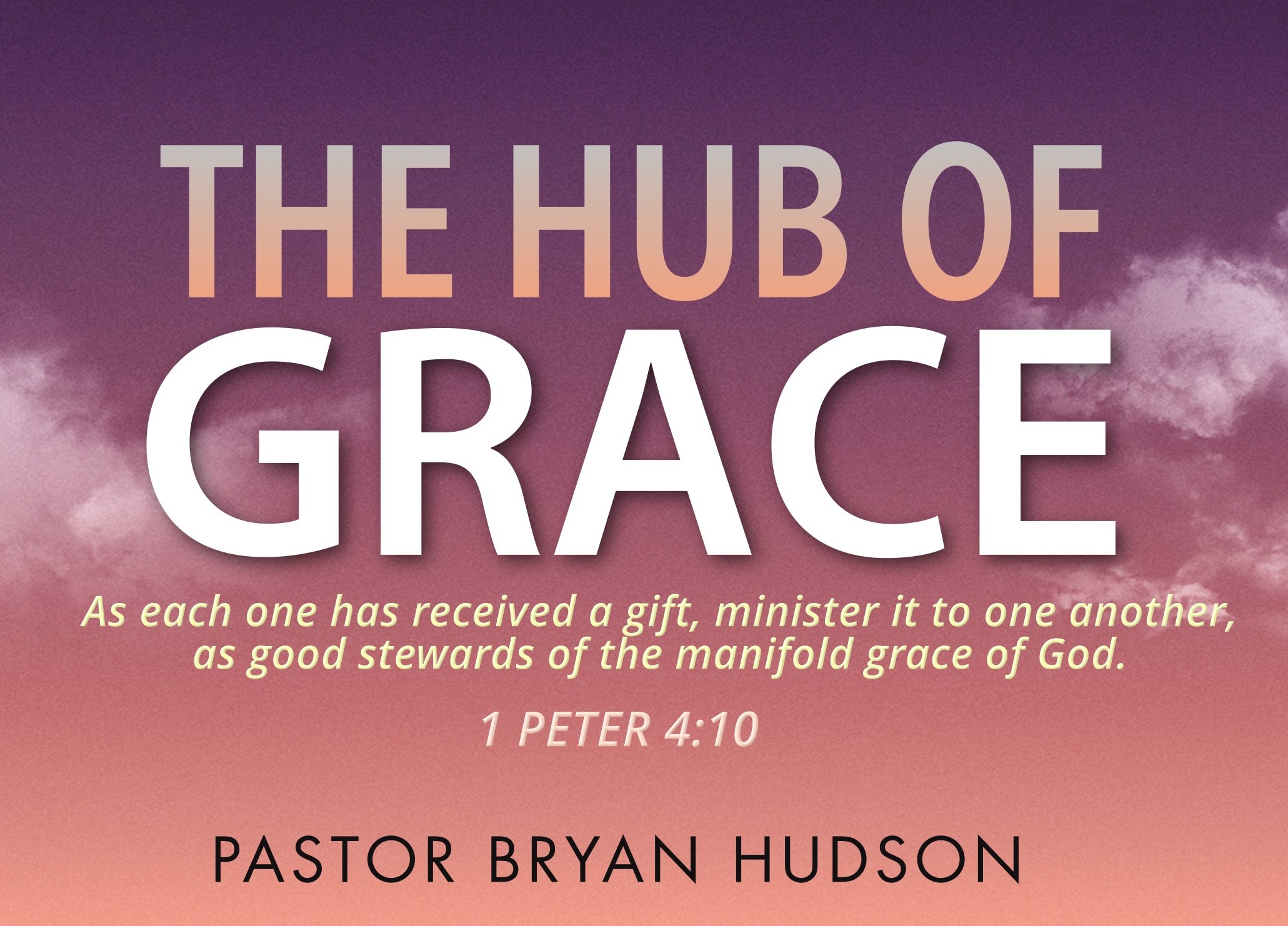 The Hub of Grace
1 Corinthians 15:9 For I am the least of the apostles, who am not worthy to be called an apostle, because I persecuted the church of God. 10 But by the grace of God I am what I am, and His grace toward me was not in vain; but I labored more abundantly than they all, yet not I, but the grace of God which was with me. 11 Therefore, whether it was I or they, so we preach and so you believed.
A hub is the central part of a wheel, as that part into which the spokes are inserted.
A center around which other things revolve or from which they radiate; a focus of activity, authority, commerce, transportation, etc.
Grace enables, empowers, and gathers everything else. Grace is the hub of all fruitful and authentic Christian activity. God's grace is not just a nice word. Grace is a virtue and a power at work on the inside of believers in Christ.
Grace is intrinsic, not extrinsic. Intrinsic means: Belonging to the essential nature of a thing: occurring as a natural part of something.
The various insights, mandates, and blessings mentioned in this text are all connected through the Grace of God.
Grace is multi-facited. It is multi-functional. It has variety within unified purpose. Grace is a hub for your life
Psalms 46:1 reads, "God is our refuge and strength, avery present help in trouble."
The Apostle Paul discovered grace as a hub and learned to live by it.
2 Corinthians 12:7, And lest I should be exalted above measure by the abundance of the revelations, a thorn in the flesh was given to me, a messenger of Satan to buffet me, lest I be exalted above measure. 8 Concerning this thing I pleaded with the Lord three times that it might depart from me. 9 And He said to me, "My grace is sufficient for you, for My strength is made perfect in weakness." Therefore most gladly I will rather boast in my infirmities, that the power of Christ may rest upon me. 10 Therefore I take pleasure in infirmities, in reproaches, in needs, in persecutions, in distresses, for Christ's sake. For when I am weak, then I am strong.
What Paul learned and taught us:
We all have burdens and weakness that keep us humble
Grace is sufficient. God does not say "no" to help. He trains us to find help His way
Strength comes out of weakness. If you cannot admit to your weakness, you will not become stronger.
Embrace the trouble or weakness, then receive God's answer and strength
"For when I am weak, then I am strong."
Share
|
Download