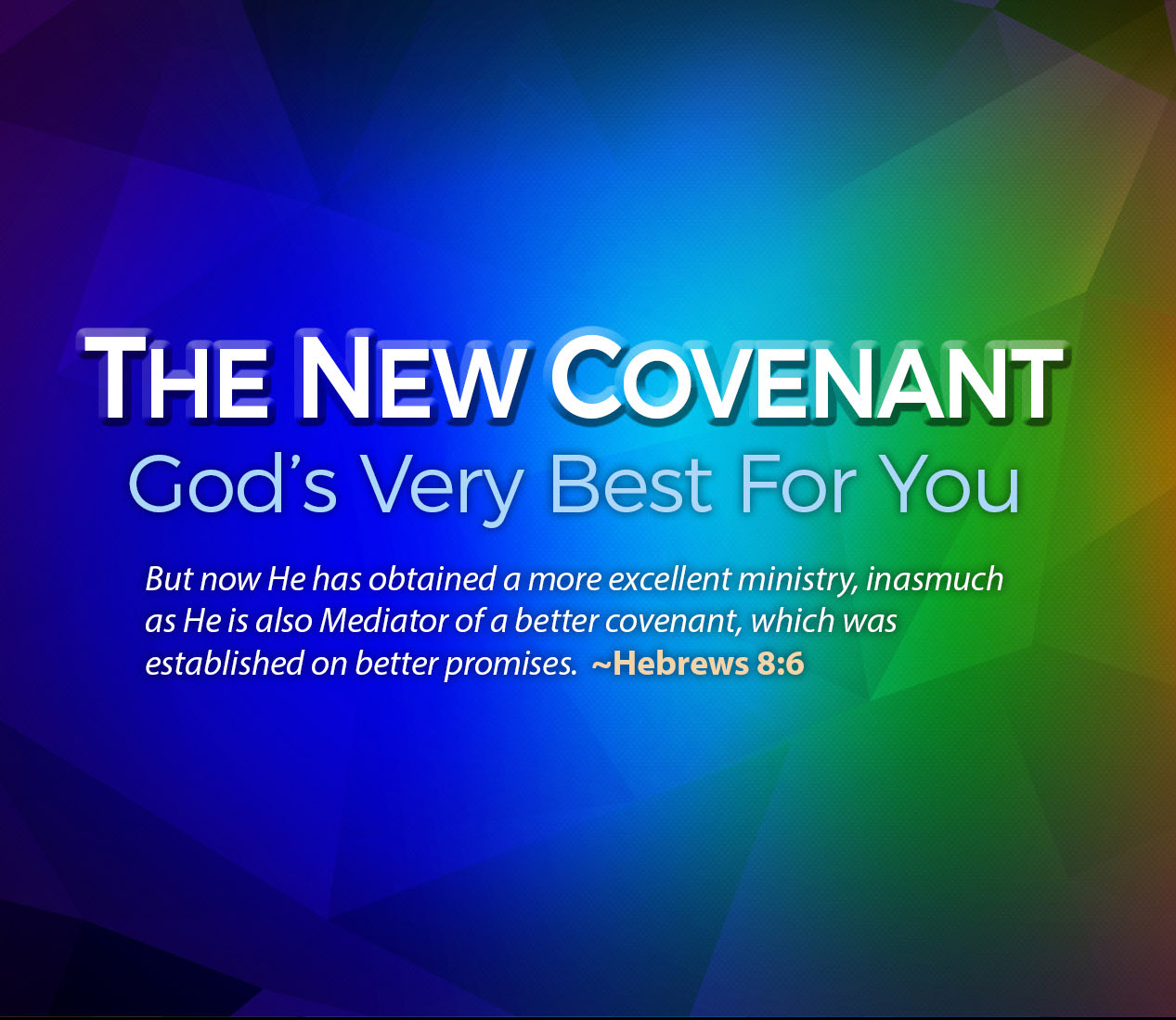 The New Covenant: God's Very Best For You
Nov 12th, 2017 by bryanhudson
Hebrews 8:6, But now He has obtained a more excellent ministry, inasmuch as He is also Mediator of a better covenant, which was established on better promises. 7 For if that first covenant had been faultless, then no place would have been sought for a second. 
8 Because finding fault with them, He says: "Behold, the days are coming, says the Lord, when I will make a new covenant with the house of Israel and with the house of Judah— 
9 not according to the covenant that I made with their fathers in the day when I took them by the hand to lead them out of the land of Egypt; because they did not continue in My covenant, and I disregarded them, says the Lord. 
10 For this is the covenant that I will make with the house of Israel after those days, says the Lord: I will put My laws in their mind and write them on their hearts; and I will be their God, and they shall be My people. 
11 None of them shall teach his neighbor, and none his brother, saying, 'Know the Lord,' for all shall know Me, from the least of them to the greatest of them. 12 For I will be merciful to their unrighteousness, and their sins and their lawless deeds[b] I will remember no more."
The New Covenant is God's very best for you and me.
It is the best because it is the thing that Jesus suffered and died to provide. 
We have a special place in our hearts for God and for people who have sacrificed to provide for us. We celebrate Memorial Day and Veterans Day for the same reasons.
We celebrate the birthdays and anniversaries of loved ones because the life of others has empowered our lives––indeed has given us the gift of life itself. As a pastor one of the most heartbreaking realities I see is when children do not honor and neglect their parents. When my mother I ministered together at nursing homes, I saw this all the time: People forgotten and discarded like a worn out or undesirable pair of shoes or clothes. A nursing home may be the best option, but people who bring people into the world and have cared for them should never be neglected, ignored, or disrespected.
At the heart of God's best for you, me, and everyone is what the Bible calls the "New Covenant." It is called "new" because of something called an "old" covenant.
Covenants, or agreements are the basis of how people connect, work together, live together, or even die together--as in the case of military service.
Share
|
Download