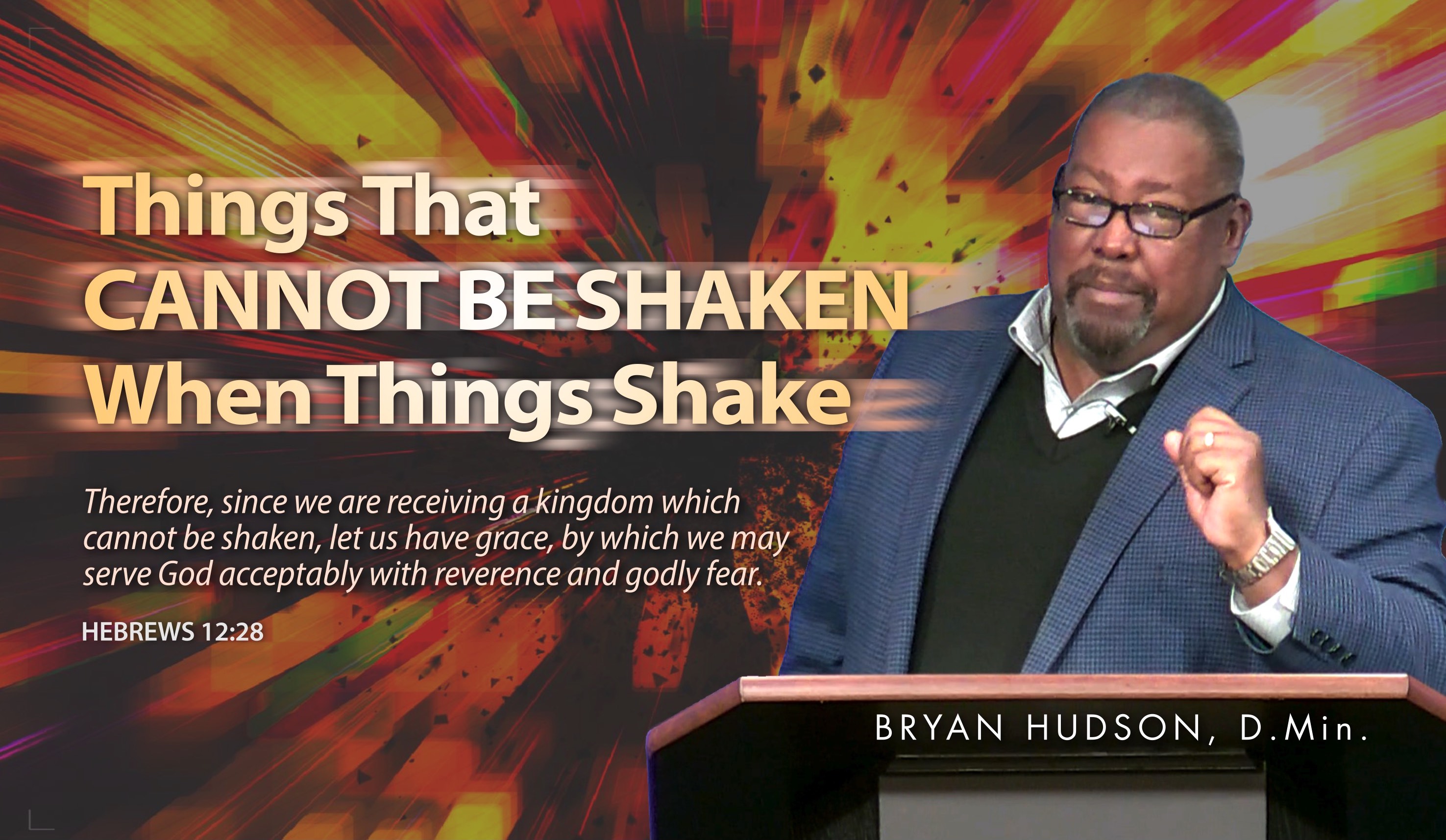 Things That CANNOT BE SHAKEN When Things Shake
Oct 18th, 2020 by bryanhudson
Hebrews 12:26, Whose voice then shook the earth; but now He has promised, saying, "Yet once more I shake not only the earth, but also heaven." 27 Now this, "Yet once more," indicates the removal of those things that are being shaken, as of things that are made, that the things which cannot be shaken may remain. 28 Therefore, since we are receiving a kingdom which cannot be shaken, let us have grace, by which we may serve God acceptably with reverence and godly fear. 29 For our God is a consuming fire.
Hebrews chapter 12 presents five topics of context and focus.
The Race of Faith
The Discipline of God
Renewal of Spiritual Vitality
The Glorious Heavenly Company
Following the Heavenly Voice
We are receiving a Kingdom that cannot be shaken. We are not receiving a membership or an association. We have received A RELATIONSHIP!
Share
|
Download