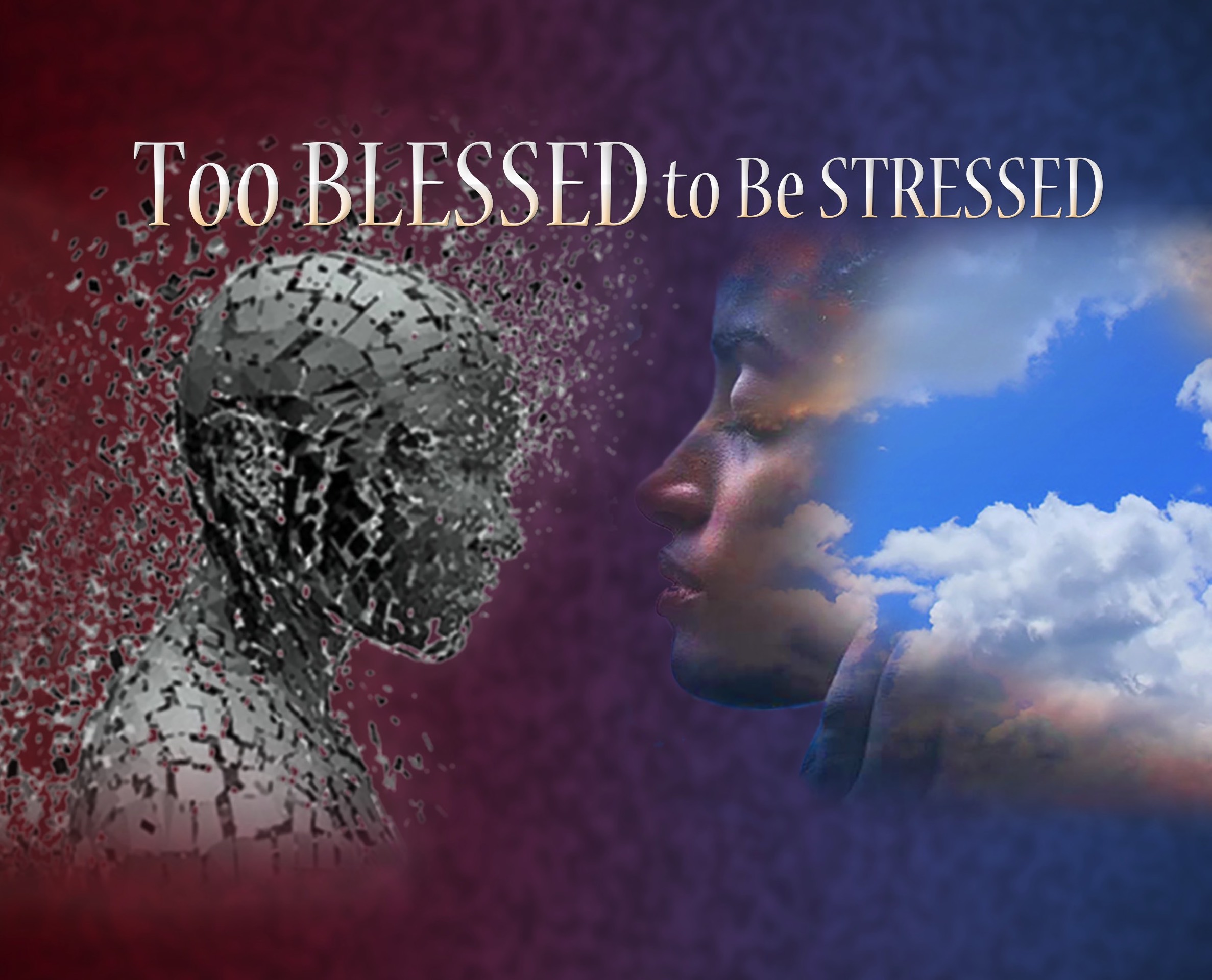 Too Blessed to Be Stressed
Dec 2nd, 2018 by bryanhudson
Matthew 11:28 Come to Me, all you who labor and are heavy laden, and I will give you rest. 29 Take My yoke upon you and learn from Me, for I am gentle and lowly in heart, and you will find rest for your souls. 30 For My yoke is easy and My burden is light."
What is stress? It is a state of mental or emotional strain, pressure, or tension resulting from adverse or very demanding circumstances. Allowing high levels of stress will adversely affect you. It is known that stress and worry cause harmful physical effects. All the more reason to accept Jesus' offer to lift the burden of negative stress from our lives.
[Click here to watch a brief video explaining the physical effects of stress]
Example: On March 3, 2010 when the engines on US Airways Flight 1549 under the control of Captain Chesley "Sully" Sullenberger, shut down after a flock of geese flew into the engines, it created a circumstance of extraordinary stress or pressure on his mind. The flight crews and passengers also experienced the worse kind of stress.
He coped with the situation and handled it in an effective manner. He turned and glided the unpowered airplane to a safe landing on the Hudson River between New York City and New Jersey.
How did Captain Sully deal with the stress? 
1) The mercy of God 2) 40 years of flying experience. 3) Many hours of training in a flight simulator for the situation he faced. 4) Extreme focus on solutions, not problems 5) Confidence in his abilities and skill. He said, "I knew I could land the airplane on the river."
This is an extreme example of stress, but there are everyday lessons we can learn from this situation. Allowing the grace of God to lead us in better spiritual, mental, emotional, and lifestyle habits help prepare us to deal with unforeseen circumstances.
Example: Rev. Dr. Martin Luther King began his career as a pastor in 1954 at the Dexter Avenue Baptist Church in Montgomery, Alabama. His ambition was to become a pastor, like his father, preaching and serving his congregation and community. Segregation experienced himself and people like Rosa Parks created a situation of stress, or pressure. He turned the stress/pressure of that situation into a God-inspired movement that positively changed our nation.
When something weighs on your mind, it is stress, but it is not necessarily something bad. God's will for your life requires your attention. Feeling conviction about something will weigh on your heart and mind. Before coming to Christ I experienced a lot of negative stress because of my bad choices and lifestyle. Becoming a believer in Jesus and answering the call of God presented a positive stress that focused me on seeking the Lord to learn how to fulfill His assignments on my life.
Seven Keys for Walking in Blessing Rather Than Stressing
1. PROCESS the stress. Why is it? What is the source of it? Is it constructive or destructive? 1 Peter 2:20, But how is it to your credit if you receive a beating for doing wrong and endure it? But if you suffer for doing good and you endure it, this is commendable before God.
2. PERCEIVE what God is doing to build strength into your life: 1 Peter 5:10, But may the God of all grace, who called us to His eternal glory by Christ Jesus, after you have suffered a while, perfect, establish, strengthen, and settle you.
To suffer is to transition of another way of thinking and living. It is then to stand against what you've been delivered from
3. PRAY to God. Let peace fill your heart. Develop a sense of partnership with Christ: Philippians 4:6 Be anxious for nothing, but in everything by prayer and supplication, with thanksgiving, let your requests be made known to God;
1 Peter 4:12-13, Beloved, do not think it strange concerning the fiery trial which is to try you, as though some strange thing happened to you; but rejoice to the extent that you partake of Christ's sufferings, that when His glory is revealed, you may also be glad with exceeding joy.
James 1:2-4, My brethren, count it all joy when you fall into various trials, knowing that the testing of your faith produces patience. But let patience have its perfect work, that you may be perfect and complete, lacking nothing.
4. PLAN a better path beginning with a new mindset. Think differently: Philippians 4:8, Finally, brethren, whatever things are true, whatever things are noble, whatever things are just, whatever things are pure, whatever things are lovely, whatever things are of good report, if there is any virtue and if there is anything praiseworthy—meditate on these things.
5. PURSUE new habits and lifestyle choice: Morning devotions. Seek proper comfort (help). Not old habits like "comfort" food, complaining and such. 2 Corinthians 1:3-4, Blessed be the God and Father of our Lord Jesus Christ, the Father of mercies and God of all comfort, who comforts us in all our tribulation (stress), that we may be able to comfort those who are in any trouble, with the comfort with which we ourselves are comforted by God.
The Holy Spirit is your Comforter, or Helper.  The purpose for seeking comfort is to get some help, not to get trapped. Too much of what is presented as comfort does not provide much actual help. The biblical meaning of "helper" as it pertains the Holy Spirit is Help, ([Verb] sunantilambano) signifies "to take hold with at the side for assistance"
(Illustration: Like asking someone to help who adds something else to the burden.)
6. PUT Christ the throne of your life. Get off the throne because Jesus cares for everything he rules.  People entrust me with assignments because the have confidence that I'll get it done. Jesus can be trusted with your life!
Colossians 3:15. And let the peace of God rule in your hearts, to which also you were called in one body; and be thankful.
7. PRAISE God and push back the darkness. Gain the light of "possible." 
Psalm 8:2, Out of the mouth of babes and infants have you ordained strength because of your enemies, that you might still the enemy and the avenger.
Mark 10:27, But Jesus looked at them and said, "With men it is impossible, but not with God; for with God all things are possible."
You are too blessed to be stressed!
Share
|
Download